The YAMASTIK sprayer is the most efficient, portable solution for spraying small crops or wherever manual portability is necessary. Optionally equipped with the appropriate accessories such as a liquid tank, wind hose, flutes and spray nozzles, it is an economical solution that will reliably meet the needs of both the professional and amateur farmer.

Small in volume and weight to fit in a passenger car and small storage spaces. Ergonomically designed for flexible movement and stable support on rough agricultural terrain during operation. The selection of proven manufacturers of high quality pumps ensures reliable operation and spare parts support for many years.

It is available in combination with the most reliable engines of the market such as SUBARU-ROBIN , MITSUBISHI , HONDA , LONCIN .The YAMASTIK sprayer is proven to guarantee its uninterrupted operation for many years since it has been manufactured and marketed for more than 25 years.
Specifications
SPRAYER BASE
It is a robust and perfectly weighted construction and is made of materials that ensure a long service life. It provides safety for the operator and does not generate vibrations and annoying noises during operation. It gives flexibility of movement with the compact wheels and also transport and storage with the detachable handle. It's designed for easy engine oil changes and quick access for belt inspection and replacement.
BRANDED PUMPS
The YAMASTIK sprayer uses a three-piston, high-pressure, two-outlet pump with pressure regulator, shut-off valves, current pressure gauge and automatic return. Included with the pump is the return hose and suction hose with filter.
PRESSURE HOSE/WINDS/SPRAY FLUTES
Excellent quality high pressure flexible rubber, high strength, suitable for liquids. Rugged construction in three sizes for 100m, 150m and 200m hose. Wide range of spray nozzles and spraying nozzles depending on the particular characteristics of the crop, the desired spraying distance and dispersion distance, as well as the fluidity and density characteristics of the fluid.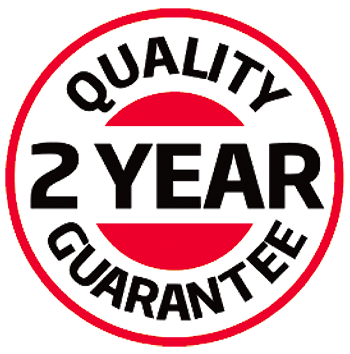 GUARANTEE OF GOOD OPERATION
After more than 30 years in the field of machinery manufacturing, with confidence in the quality of our products, we offer a 2-year warranty on all products.
CERTIFICATES YAMASTIK
The Yamastik factory, in VI.PE. Heraklion, Crete, ensures that it is always in compliance with the European and Greek legislation. In order to ensure the excellent quality and operation of the products, continuous and strict quality controls are carried out. The company applies CE system in all its products and is certified with ISO 9001 for Production Processes, Quality Control and Product Safety.