In 1994 Yamastik turned the tables on olive harvesting and was the first company to design and build the olive harvester with a head type "Τ" , setting the standards in the construction of oil presses and signalling the future and the evolution of the market.
Impressively lightweight, it makes it very easy to penetrate and aim into the branches of the tree, while allowing great flexibility of movement for the operator. Great harvesting performance , with very easy to use. It is tree friendly and, with proper use, protects and preserves the leaves. Manufactured from high quality and durable materials, suitable for food contact, with respect for the environment. The olive press "Τ" was designed with ergonomics in mind ensuring relaxed and efficient use in long hours of work with respect to the operator. It is suitable for many varieties of olives, but also for many other edible fruits such as peanuts and coffee.
Specifications
"T"
Made from high quality and durable raw materials, with ideal size and geometry, combined with the intelligent free-motion design of the head rollers, gives the Oiler flexibility of movement. "Τ" in the branches, without the branches being rolled up and causing interruptions in its operation. The smooth rollers protect the bark of the tree from injury.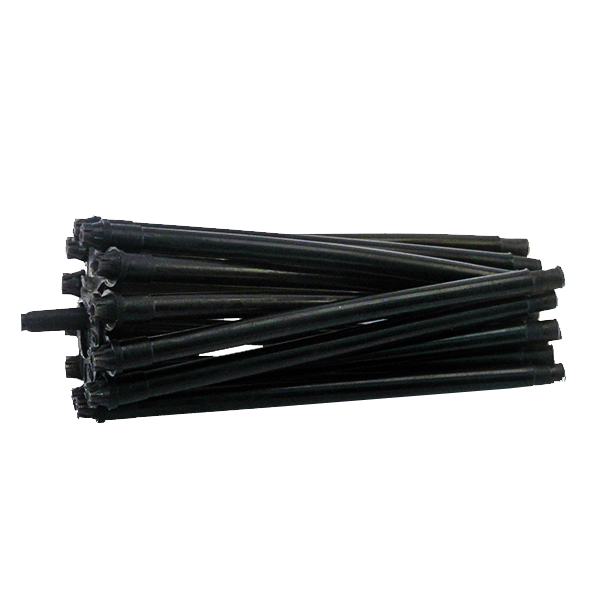 RABDAKI "T"
The stick is made of a very flexible material so as not to cause damage to the foliage and shoots of the tree, but ensuring proven resistance to "cutting" for its entire lifetime until it wears out. It is designed to be replaced very quickly and in situ without tools and special knowledge, simply by passing the new stick through the larger hole in the cylinder and pointing it to fit the smaller hole. The original Yamastik stick is available in sets of 12 and is embossed with the authenticity mark.
OIL PRESS HANDPIECE
Ergonomically designed very low weight and high strength 400 Watt controller. After 30 years, every part is still 100% manufactured by YAMASTIK, thus maintaining the highest quality of workmanship and performance. With an ergonomically designed handle, quiet operation, very low weight, a correct connection indicator light and a very high quality lossless cable for greater fuel economy. Available in different versions to fit and work with any oil puller pole and any power generator.
KONDARI "T"
It consists of special aluminium alloys of high strength and very low weight, formed by extrusion in a specially manufactured matrix, achieving high robustness, rigidity and durability in use. Selectively, it is available with carbon fibre tube, adding all the advantages of the material such as very low weight, absolute rigidity, high resistance to pressures and temperatures. A choice that will certainly satisfy the most demanding professional farmer.
USE WITH BATTERIES
The "T" olive harvester meets all portability needs, as it connects directly to a 12V battery. A robust and lightweight battery trolley with detachable handle and compact wheels is available. In addition, an elastomeric battery box for outdoor use with YAMASTIK outlet socket and selectable voltage measuring instrument is available. Deep discharge batteries of at least 80Ah are recommended.
PLUG WITH RETENTION SYSTEM
Designed with a special retention system inside the socket, it is another timeless YAMASTIK innovation, ensuring uninterrupted power supply during use, without disconnections, losses or fluctuations. It is made of selected raw material, which ensures its resistance to high temperatures, which develop during operation.
ROTATION REGULATOR
The speed adjustment is done very simply by turning the six or twelve selector switch located on the side of the generator. The correct setting each time optimises harvesting efficiency, helps protect the tree and contributes significantly to fuel savings.
EMBOSSED MARKS OF AUTHENTICITY
BEWARE OF IMITATIONS! Check for embossed signs of authenticity on all plastic parts of YAMASTIK machines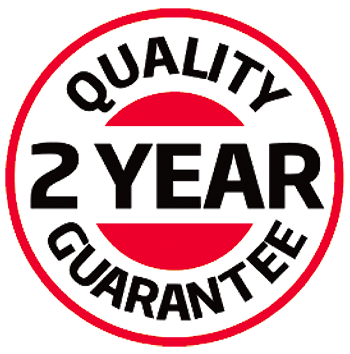 GUARANTEE OF GOOD OPERATION
After more than 30 years in the field of machinery manufacturing, with confidence in the quality of our products, we offer a 2-year warranty on all products.
CERTIFICATES YAMASTIK
The Yamastik factory, in VI.PE. Heraklion, Crete, ensures that it is always in compliance with the European and Greek legislation. In order to ensure the excellent quality and operation of the products, continuous and strict quality controls are carried out. The company applies CE system in all its products and is certified with ISO 9001 for Production Processes, Quality Control and Product Safety.
Technical Specifications
MANUFACTURER

Yamastik

TYPE OF HEADER

"Τ"

TYPE OF MOVEMENT

Rotary

SPEED OF ROTATION

Up to 800 rpm

LENGTH (with the controller)

2,1m / 2,30m / 2,7m

PERFORMANCE

140 to 180kg/h

CABLE

2x3 mm / 15 m

WEIGHT

3kg (1.6 kg pole) / (1.4 kg handle)

OPERATING MODE (2 types of controls)

12V Battery / 14-20V Generator

POWER

400 watts